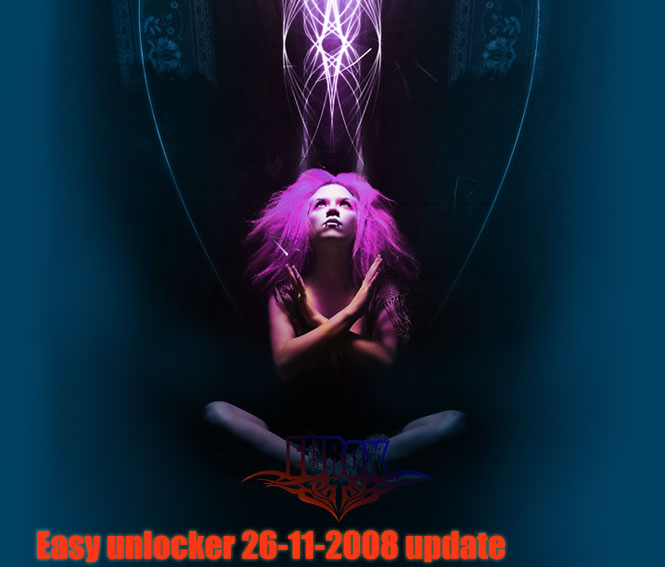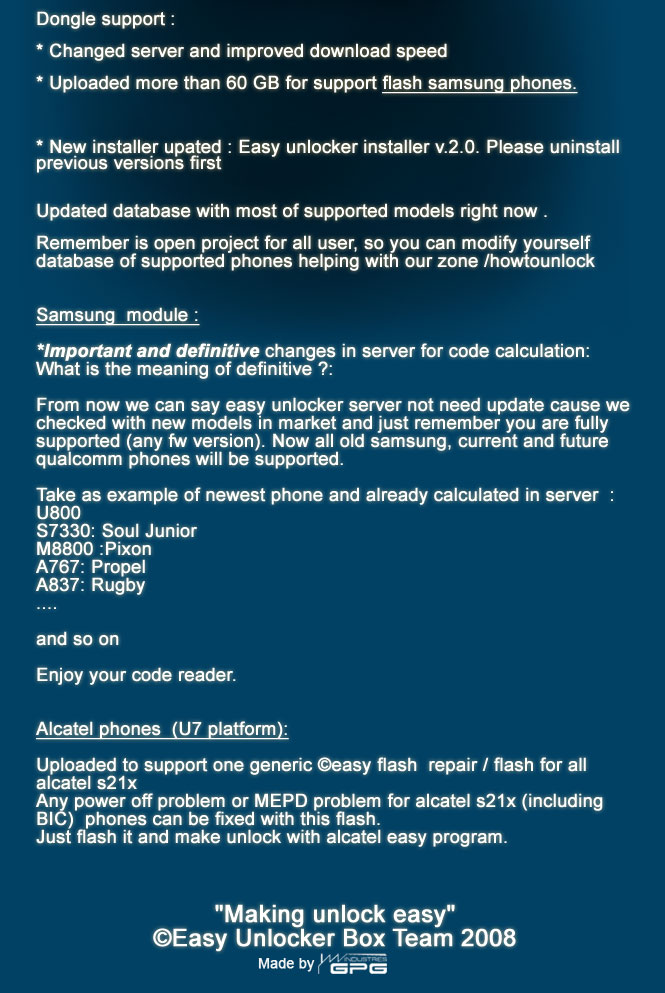 Dongle Support:

- Changed server and improved download speed.
- Uploaded more than
60 GB
for support
flash Samsung
s
.
New installer upated
: Easy Unlocker Installer v.2.0. Please uninstall previous versions first.
Updated database with most of supported models right now.
Remember is open project for all user, so you can modify yourself database of supported
s helping with our zone
HowToUnlockSamsung
s:Important and definitive
changes in server for code calculation:
What is the meaning of definitive?:
From now we can say Easy Unlocker server not need update cause we checked with new models in market and just remember you are fully supported (any fw version). Now all old Samsung, current and future Qualcomm
s will be supported.
Take as example of newest
and already calculated in server:
-
U800
-
S7330
: Soul Junior
-
M8800
: Pixon
-
A767
: Propel
-
A837
: Rugby
....
and so on
Enjoy your code reader.
Alcatel Phones (U7 platform):
Uploaded to support one generic ©easy flash repair / flash for all Alcatel s21x.
Any power off problem or MEPD problem for Alcatel s21x (including BIC)
s can be fixed with this flash.
Just flash it and make unlock with Alcatel Easy program.
"Making unlock easy"
Easy Unlocker BoxTeam (c)2008
- aErOm -